Faculty & Teachers
JHU Instructors
Faculty and graduate instructors from across the Johns Hopkins community are encouraged to consider ways in which the use of the Archaeological Museum and its collections can be incorporated into their courses.
Museum class visits can take several forms, from tours of the museum collections, to customized lectures illustrated with museum objects, to more hands-on interactions with the museum's collections, or even in-depth research projects.
Over 300 courses have met in the museum since 2010, encompassing fields and programs as diverse as Archaeology, Chemistry, Classics, Expository Writing, German and Roman Languages and Literatures, History, History of Art, History of Medicine, History of Science, Materials Science and Engineering, Museums and Society, Near Eastern Studies, Visual Arts, and the Writing Seminars.
For information about the variety of objects in the museum collections, visit the Scope page.
To explore ways that the museum might support your teaching, please contact us through the Class Visit form.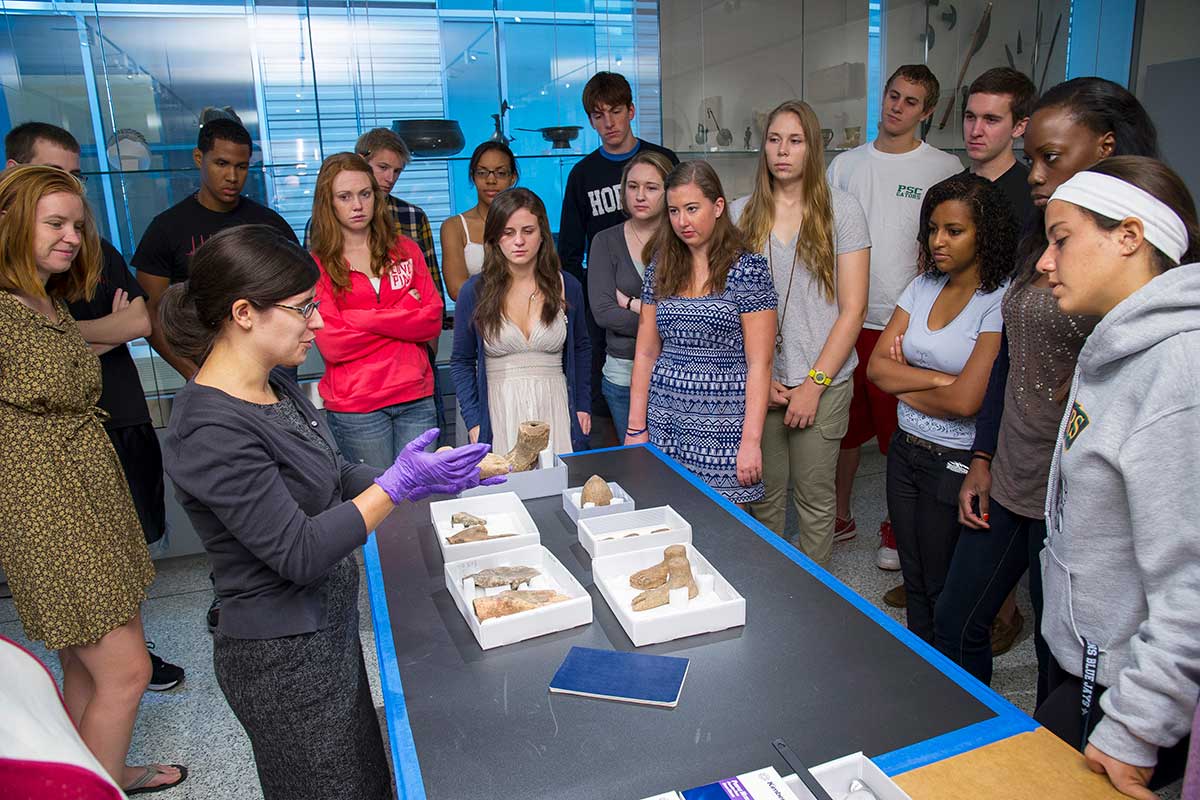 Instructors Outside JHU
Instructors not affiliated with the Johns Hopkins community may request a class visit to utilize the museum collections for teaching. Due to the small size of the museum, groups must be less than 30 people including teachers and chaperones. Please explore the variety of objects in the museum collections, review our Visitors Guidelines, and then contact us through the Class Visit form. We will do our best to accommodate your teaching request.
Please note that the museum cannot accommodate large school group visits; we highly recommend that you contact our other local museums, particularly the Walters Art Museum, the Baltimore Museum of Art, and the Maryland Center for History and Culture.