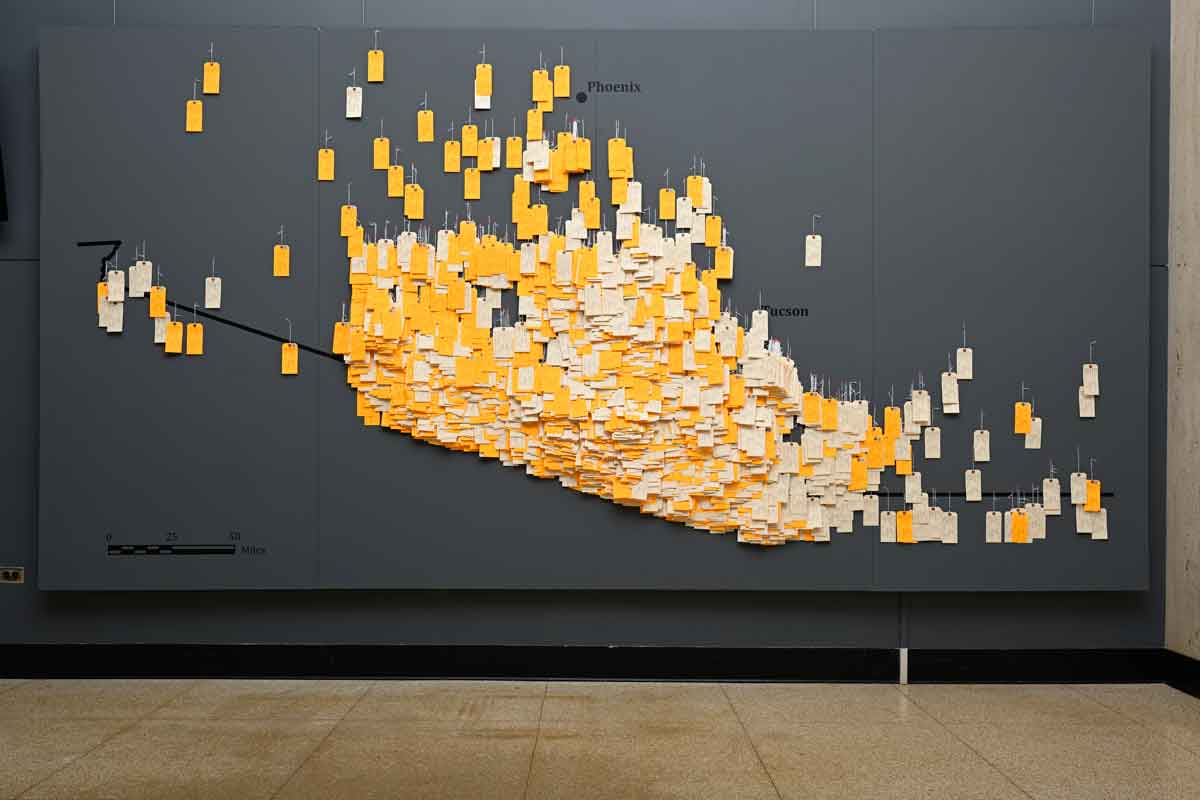 From October 2021 through February 20, 2022, the Archaeological Museum will co-host the participatory exhibition "Hostile Terrain 94" in partnership with several other entities, departments and programs at Johns Hopkins University.
The exhibition is installed in the main foyer (Q-level) of the Milton S. Eisenhower Library beginning in November 2021 where it will be open to the public, Monday through Friday, 8am to 8pm.
This exhibition was developed by the Undocumented Migration Project (UMP), a non-profit research-art-education-media collective, directed by anthropologist and MacArthur winner Jason De León. It offers a visual, forensic and intimate way to think about the human cost of migration and immigration policy along the US-Mexico border. The nature of the exhibition makes possible a visualization of the underrecognized lethal effects of a U.S. immigration strategy unfolding since 1994 known as "Prevention Through Deterrence," and provides a literal forensics of immigration policy.
The installation is composed of approximately 3,200 handwritten toe tags that represent migrants who have died trying to cross the Sonoran Desert of Arizona between the mid-1990s and 2019. These tags were written out with the help of over 250 participants, including 17 different university courses at JHU and were geolocated on a wall map of the desert showing the exact locations where remains were found. The wall map is displayed alongside drone footage of the terrain along the US-Mexico border.
This installation is simultaneously taking place at 150 other institutions, both nationally and globally in 2020-21.