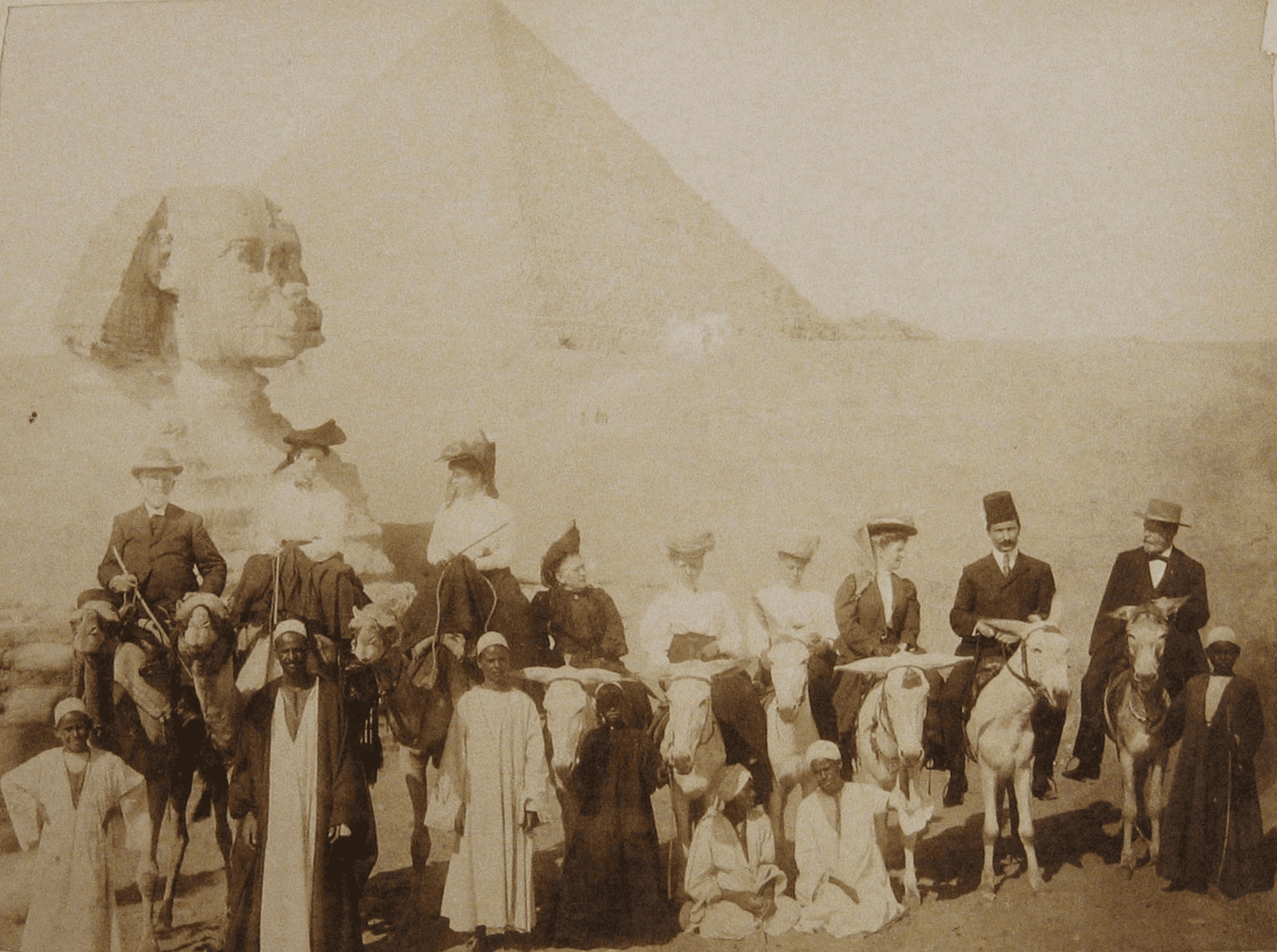 On long-term loan from Goucher College to the Johns Hopkins Archaeological Museum is the mummified remains of an adult female from ancient Egypt, dating to the Ptolemaic Period (305-30 BCE). The mummified woman was originally purchased in Egypt by Dr. John Goucher in 1895 along with another mummified young female, and it is believed that she originally came from the Fayum region of Egypt. Goucher purchased these two mummified individuals for what was then the Woman's College of Baltimore, and he meant to place them on view along with other "valuable relics" (American Newspaper 1895, August 16). Once in Baltimore, Goucher grew interested in revealing "whether the woman of old was young or aged, pretty or homely, strong in character or lacking in strength" (Baltimore Sun 1895, July 8). To do so, he attempted to unwrap the mummified woman, an event chronicled by three newspapers including The American Newspaper, The Baltimore Sun, The Christian Advocate (August 29, 70). This attempted unwrapping made it possible to see the woman's right hand and ears, but the very thick layer of resin over the linen wrappings was too difficult to cut through. It is not known when the woman's face and upper body were revealed, but she continued to be displayed in Baltimore–at the Woman's College (from 1895 to 1938), the Baltimore Museum of Art (from 1938 to 1971), and then at Goucher College until 1988.
The mummified woman was brought to the Johns Hopkins Archaeological Museum on long-term loan in the late 1980s by Dr. Betsy Bryan, Alexander Badawy Chair of Egyptian Art and Archaeology, and Director of the Museum. She initiated the first scientific study of the mummified individual which included x-radiography and computed tomography (CT) studies. Before this research, Dr. Bryan had nicknamed the individual "Boris", as her identity as a woman had been lost over the previous century. However, the medical studies once again revealed her to be an adult female and provided additional details about how this ancient woman lived, if not how she died.
This individual has been on view at the Archaeological Museum for over two decades. In the newly renovated Museum, she is contextualized among other funerary objects that might have accompanied a mummy of the same time period in a tomb. It is also hoped that visitors will recognize and acknowledge her as a woman who lived in ancient times rather than as a curiosity or museum object.