Latin Funerary Inscriptions | Epitaphs for Children
Saturnina
By Elisabeth Campbell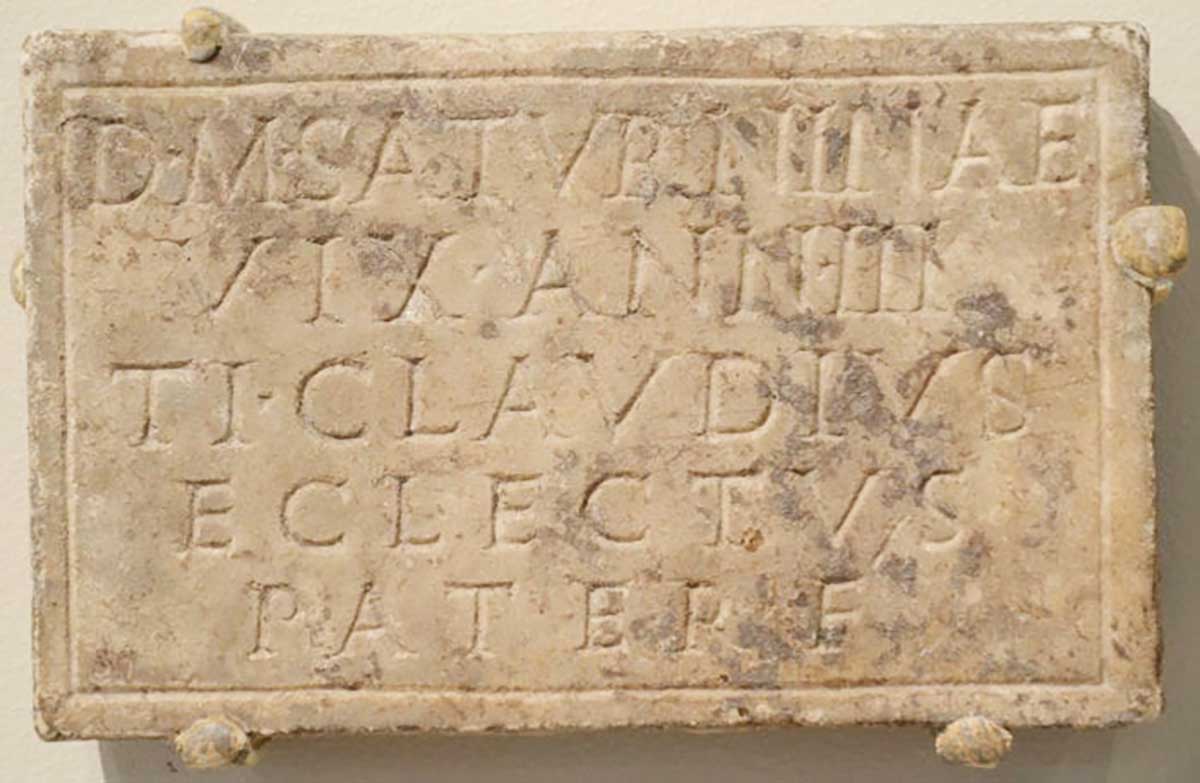 Translation
"To the Spirits of the dead and to Saturnina
She lived three years
Tiberius Claudius
Eclectus
Her father made this."
Description
This short inscription from Rome marked the tomb of Saturnia who died when she was three years old. Her father, Tiberius Claudius Eclectus, built her tomb.
References
H.L. Wilson; R. van Deman Magoffin, "Latin Inscriptions at the Johns Hopkins University VIII," American Journal of Philology 35 (1914), 421-434, 423.
The inscription is described in the US Epigraphy Project hosted by Brown University.