Latin Funerary Inscriptions | Other Epitaphs
Publius Vibius Rufus
By Elisabeth Campbell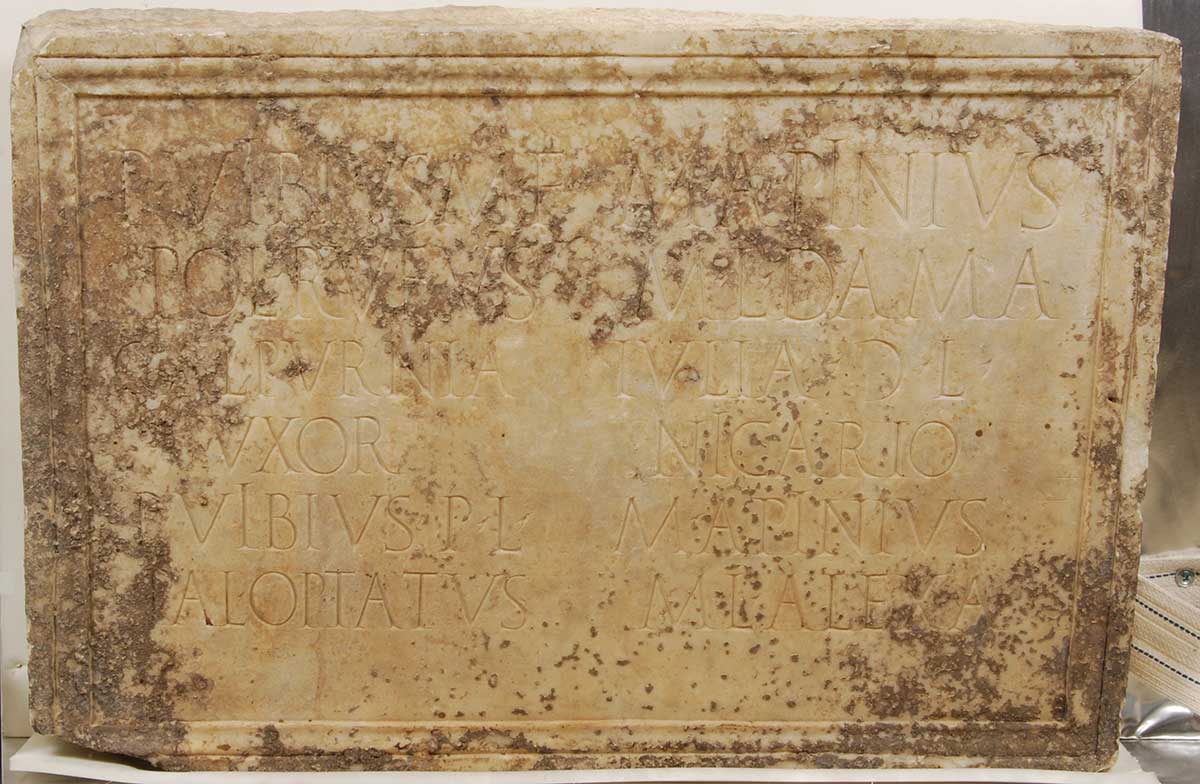 Translation
"Publius Vibius Rufus, son of Marcus, of the tribe Pollia,
Calpurnia, his wife.
Publius Vibius Optatus, freedman of Publius,
Of the tribe Palatina.
Marcus Apinius Dama,
Freedman of Marcus.
Iulia Nicario, freedwoman of Gaia.
Marcus Apinius Alexa,
Freedman of Marcus."
Description
This inscription, dated to the early Augustan age, records the names of six freedmen who were buried in the associated tomb. Unlike most of the inscriptions on our wall it only contains the names and former masters of the deceased, but no information on their lives.
References
H.L. Wilson and R. van Deman Magoffin, "Latin Inscriptions at the Johns Hopkins University VIII," American Journal of Philology 35 (1914), 421-434, 429-431.
The inscription is described in the US Epigraphy Project hosted by Brown University.