Latin Funerary Inscriptions | Other Epitaphs
Sextus Lollius
By Elisabeth Campbell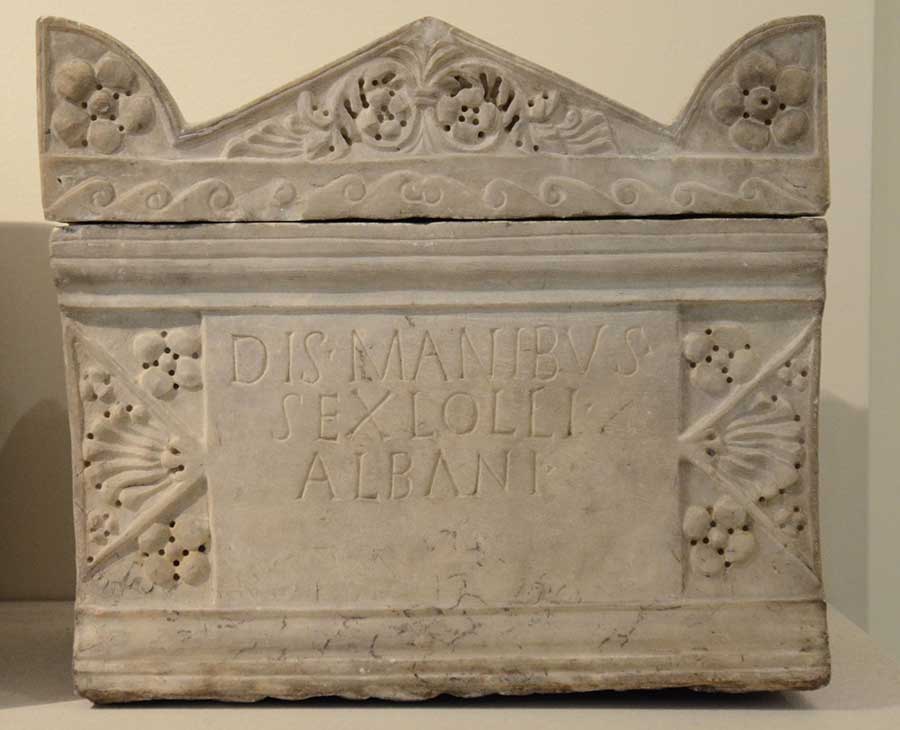 Translation
"To the Spirits of the Dead
Of Sextus Lollius
Albanus."
Description
This cinerary urn in the shape of a temple was inscribed for a man named Sextus Lollius Albanus. The front holds the inscription on a tabula ansata (tablet with handles) and the urn is decorated with floral motifs on the front and the handles. The interior of this urn still contains burned human bone fragments, presumably those belonging to Sextus Lollius.
The funerary remains in this urn were the subject of an undergraduate thesis by Monika Lay. Hear a presentation on her findings as delivered at the Museum Symposium in April 2013.
References
H.L. Wilson, "Latin Inscriptions at the Johns Hopkins University VII," American Journal of Philology 33 (1912), 168-185, 177.
The inscription is described in the US Epigraphy Project hosted by Brown University.