Latin Funerary Inscriptions | Other Epitaphs
"Splendor et Divitiae"
By Elisabeth Campbell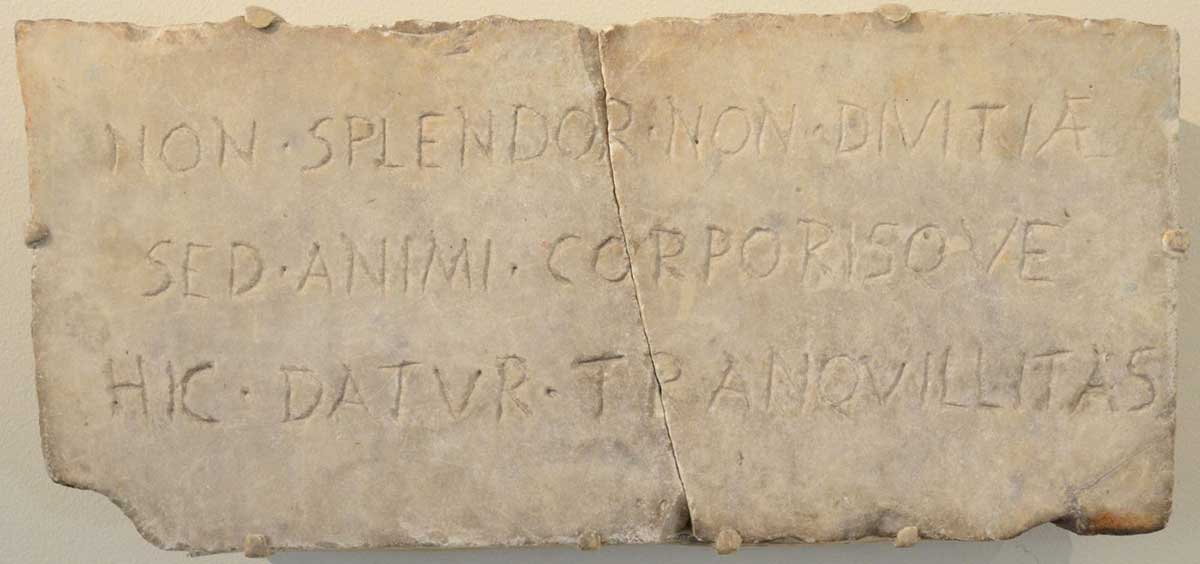 Translation
"Not splendor nor riches,
But tranquility of spirit and body
Is provided here."
Description
This inscription from Rome is rather unconventional in that it does not name the deceased. It rather reflects the sentiment that death provides peace from worldly desires such as wealth. The inscription probably comes from a Christian burial context and is dated to the 4th-5th centuries CE.
References
H.L. Wilson and R. van Deman Magoffin, "Latin Inscriptions at the Johns Hopkins University VIII," American Journal of Philology 35 (1914), 421-434, 428.
The inscription is described in the US Epigraphy Project hosted by Brown University.