Latin Funerary Inscriptions | Epitaphs for Women
Tettedia Calliope
By Elisabeth Campbell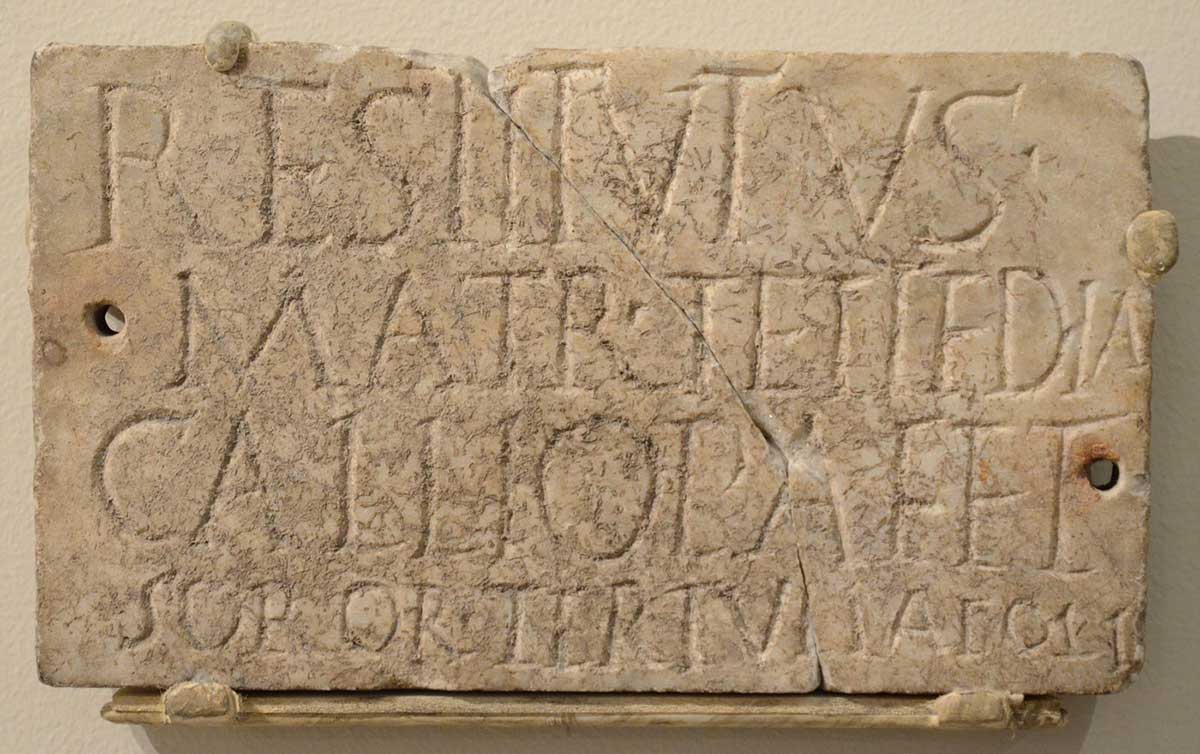 Translation
"[This] has been set up
For mother Tettedia Calliope and[her] sister Tertulla. Niche I."
Description
This columbarium slab marked the burial niche of two women, Tettedia Calliope and her sister Tertulla. Presumably it was set up by Tettedia's children since she is addressed as mother. The last two words indicate the number of the burial niche.
References
H.L. Wilson; R. van Deman Magoffin, "Latin Inscriptions at the Johns Hopkins University VIII," American Journal of Philology 35 (1914), 421-434, 422.
The inscription is described in the US Epigraphy Project hosted by Brown University.