Latin Funerary Inscriptions | Other Epitaphs
Claudius Alexander
By Elisabeth Campbell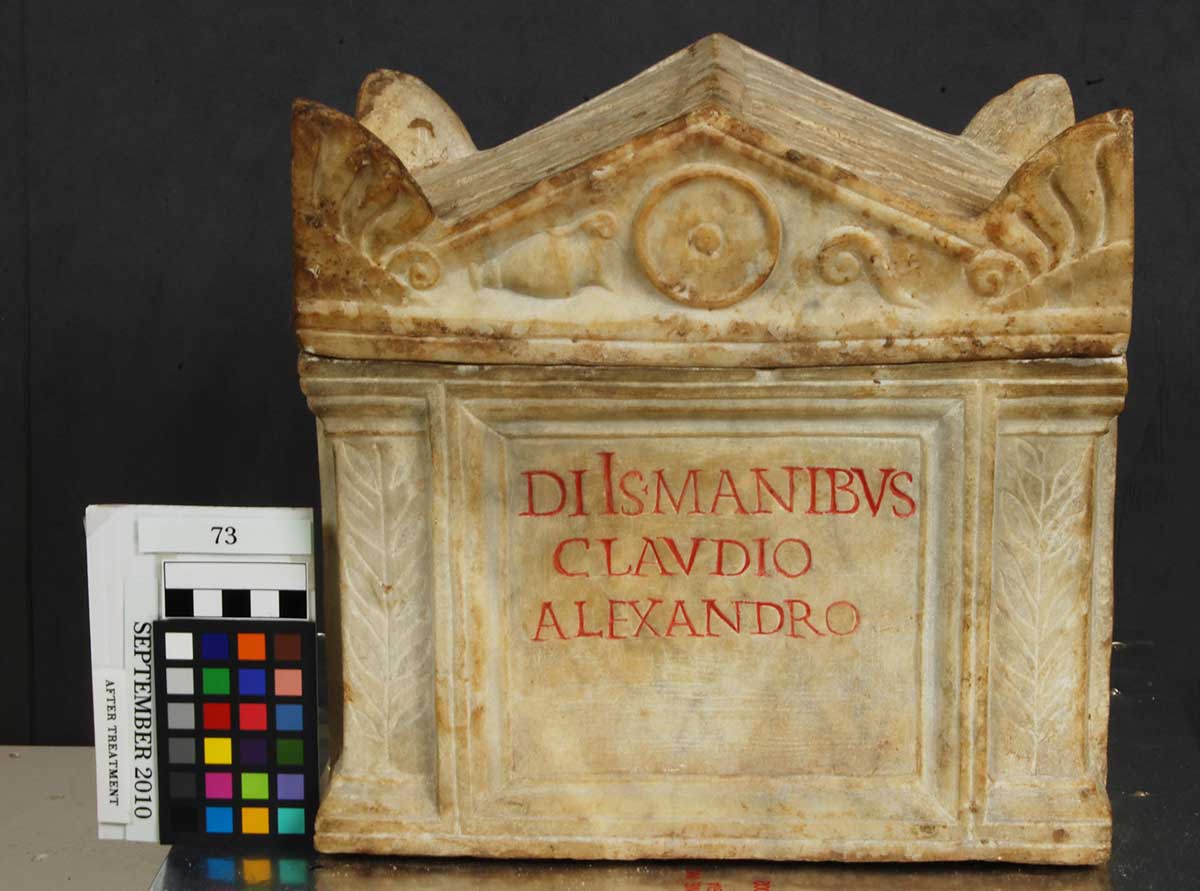 Translation
"To the Spirits of the Dead
And to Claudius
Alexander."
Description
This cinerary urn contained the remains of Claudius Alexander. While the inscription tells us little about him, the urn itself is elaborately decorated, suggesting a level of care in the final resting place of his remains. In fact, the urn still contains remains of burned bone fragments, presumably belonging to Claudius Alexander.
The urn is carved in the form of a small temple. The roof is carved to represent tiles and has an antefix (or decorated roof tile) at each corner. The pediment shows votive objects carved in relief. In the center there is a patera, an offering dish that was used in libations, the ritual of offering drink to the spirits of the deceased. To the left of it is a pitcher and to the right a sprinkler, objects also used in the rites performed at the tomb.
The funerary remains in this urn were the subject of an undergraduate thesis by Monika Lay. Hear a presentation on her findings as delivered at the Museum Symposium in April 2013.
References
H.L. Wilson, "Latin Inscriptions at the Johns Hopkins University VI," American Journal of Philology 32 (1911), 166-187, 175.
The inscription is described in the US Epigraphy Project hosted by Brown University.